Description
Live Amidst the Clouds
Imagine living amidst the clouds at the peak of one of the tallest hypertowers in the world. Break boundaries, and challenge the unthinkable, Burj Binghatti Jacob & Co Residences utterly redefines the notion of a luxuriant contemporary lifestyle in the metropolis, offering impeccable, high-end bespoke living exclusively fashioned for the elite.
For Those Who Defy Convention.
The amalgamation of ingenuity and refinement are the hallmarks of this groundbreaking architectural masterpiece. Featuring stylized elements and dimensions found in Jacob & Co's scrupulous watchmaking process that are both highly aesthetic and constructive. The hypertower has gone beyond remarkable architectural and horological achievements, full of unparalleled pioneering technological solutions and adorned with incomparable finishing techniques inspired by Jacob & Co's horological and design philosophy.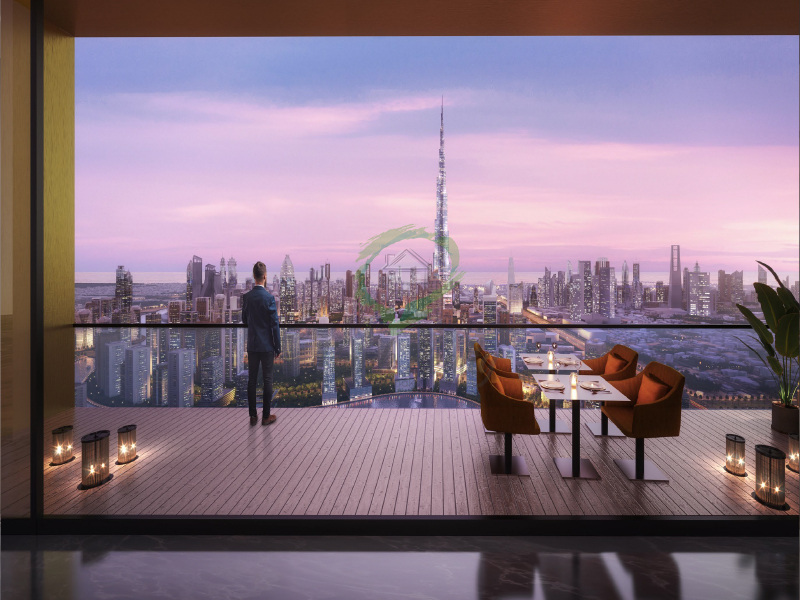 Brimming with radical and profound ideas, breaking new ground in high-end architectural and horological spheres, Binghatti and Jacob & Co unite to transcend boundaries never believed possible – an astounding luxury design and architectural feat the world has never seen before.







Similar Properties
CONTEMPORARY AND INVITING 1, 2, 3 AND4-BEDROOM APARTMENTS Located adjacent…
Luxurious residences in new fashionable complex in Dubai Six Senses…
A SEASIDE ADDRESS UNLIKE ANY OTHER Conceived to reimagine resort…